What Happens when a One-Man engineering army meets a high energy rainbow ninja?
ZenScape was created to merge technology, art, and light as a way for us to bring interactive LED artwork into your home. Founded by couple Philip Haasnoot and Ky Forbes, ZenScape is our way of spreading the message of technology merged with art to everyone.
All ZenScape products are manufactured in the great state of Arizona, with use of as many local material sources as possible. Having grown up in his uncles' machine shop Philip is all too familiar with the strain of outsourcing on skilled labor in the US. Utilizing local shops and vendors helps to retain jobs not only in the USA, but keeps the local state economy thriving to better support innovation and employment opportunities.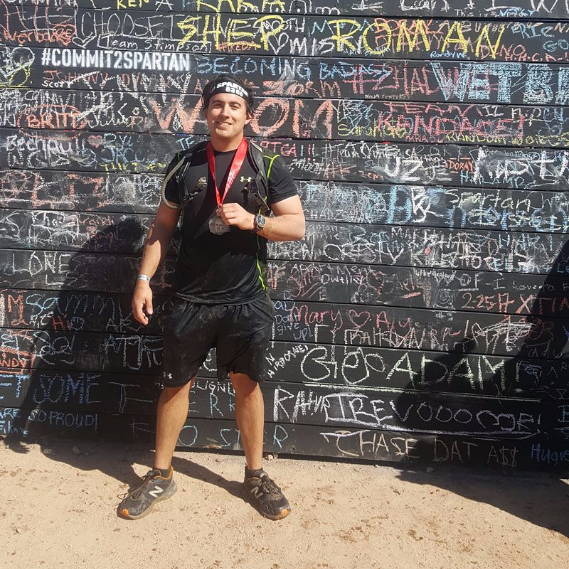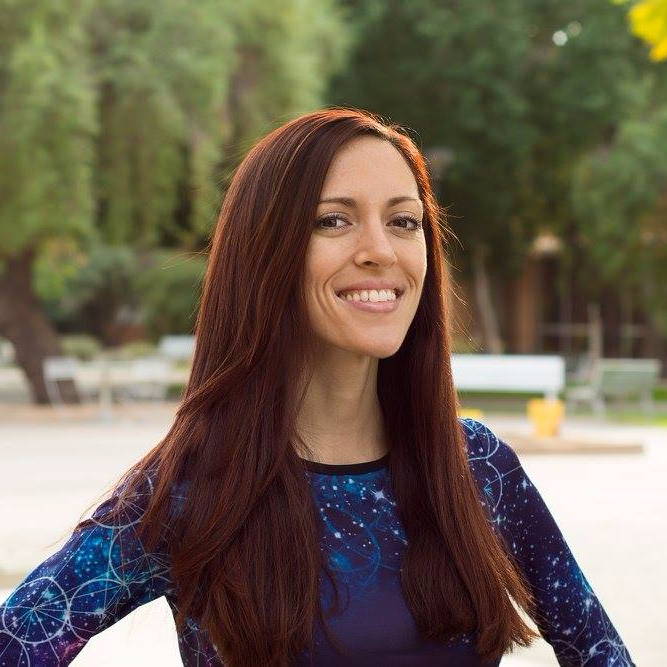 Philip has over 15 years of engineering experience ranging from Aerospace, consumer electronics, iindustrial automation, robotics, Defense and National Security. Having grown up in a machine shop he began a lifelong passion for manufacturing at an early age and believes in being able to get his hands dirty to make whatever he engineers. A serial entrepreneur he is currently the CEO/Chief Engineer at The Salted Earth and the chief engineer at The Touch Point Solution; and consults for startups across the Midwest to help them bring life changing products to market. Philips' mission has always been to solve complex societal problems using technology; Working for companies like Salted Earth helping to train first responders, BioLite LLC helping to drastically reduce smoke emissions in third world countries, or at The Touch Point Solution bringing neuroscience based wearables to the market to help those struggling with PTSD.
Ky is studying to be a Naturopathic Doctor and Yoga instructor who is passionate about helping the world to live longer healthier lives. Her mission is to help those suffering from chronic illness and depression to heal and enjoy fulfilling lives naturally. A champion of mindfulness Ky channels this through her artwork trying to encourage others to de-stress and enjoy every moment of this amazing journey. Often describing herself as a rainbow ninja she is as colorful on the inside as she is wearing her usual blindingly colorful clothing and hopes that she can bring some light and joy into your life every day.
---
It all starts with an obsession with LEDs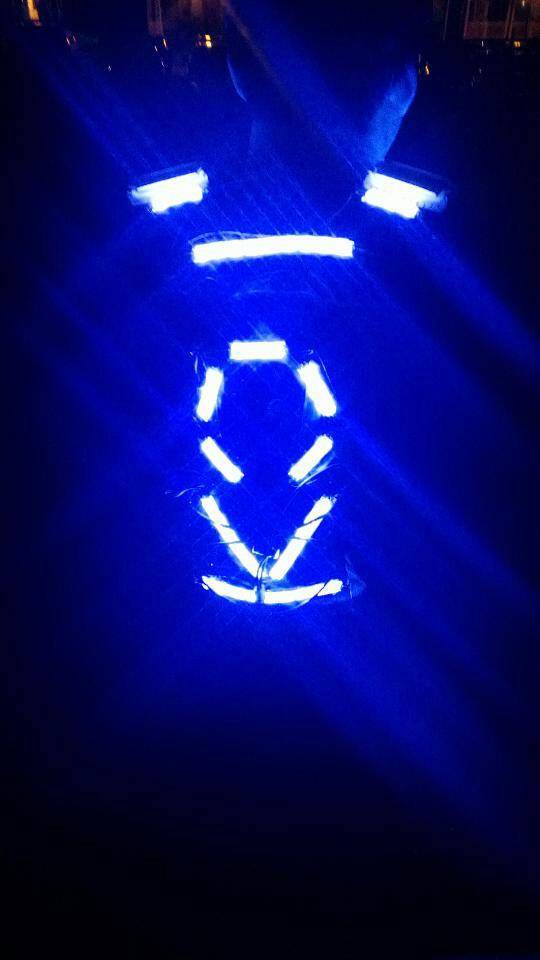 Red Bull Creation Challenge 2013
Our project entry "The Hive" placed 6th overall in an international competition hosted by Red Bull. While this project has been dormant for some time we are excited to announce that it will be re-emerging in 2018. Our goal for the new iteration of this project is to serve as a learning platform for K-12 to teach hardware design, electrical engineering, and firmware/IoT Software development. Join our mailing list to stay up to date!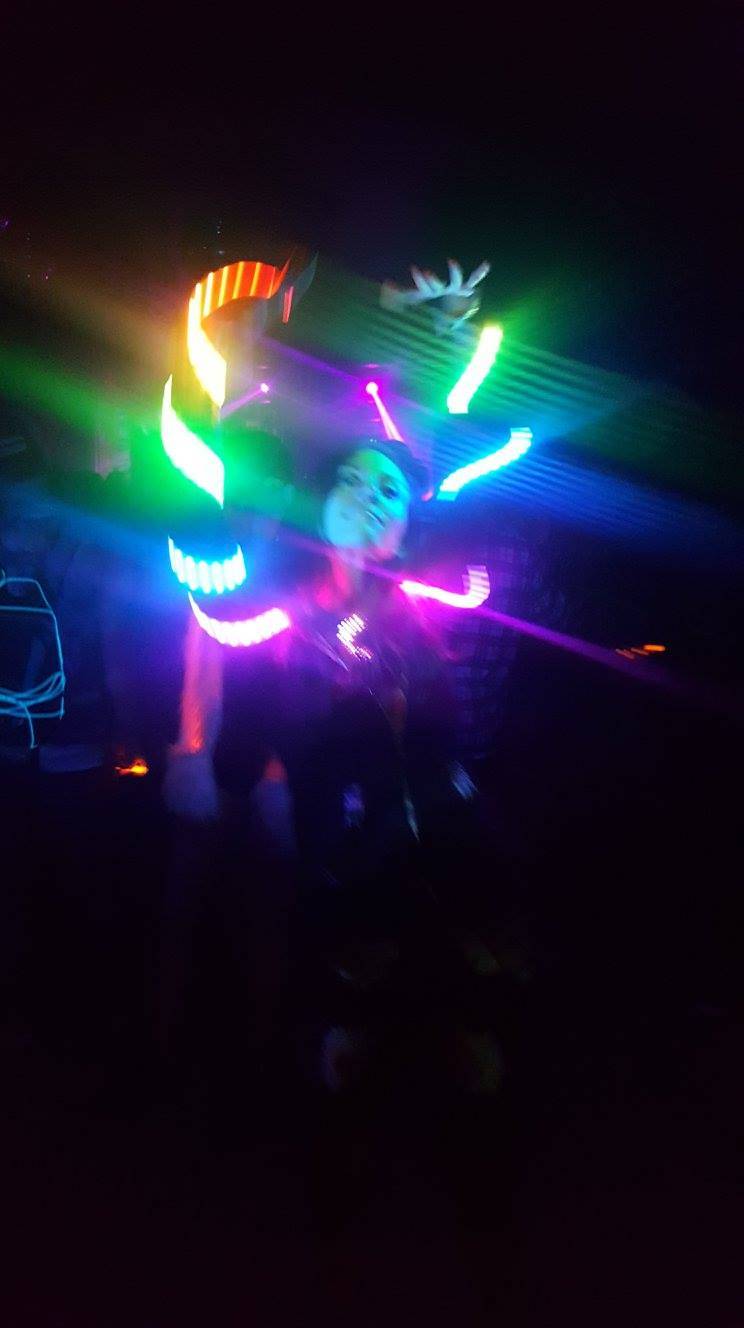 Ky and Phil love attending EDM music festivals, and when Ky wanted to up her light-up game they knew just what to do. With over 5 Meters of High intensity LEDs and a custom controller she was able to project her inner light for all to see.
We plan to launch an easy-to-use clip on version of these "Rave Arms" so that you too can add LEDs to your favorite costumes.
Subscribe for updates!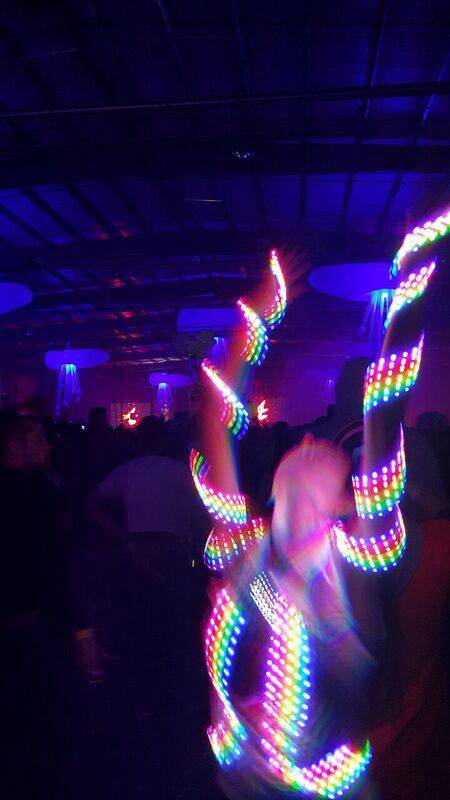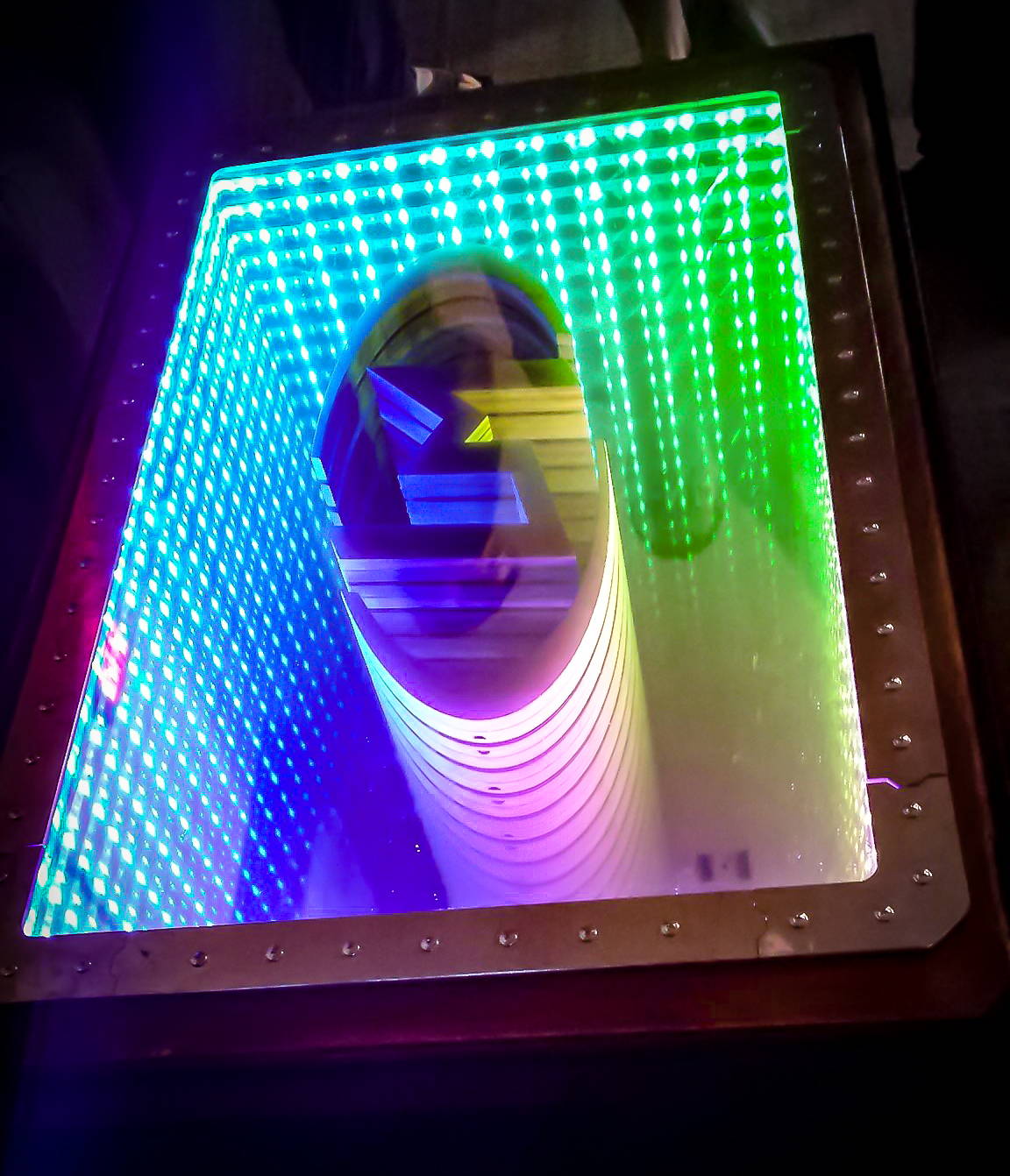 Custom LED Infinity Tables
The last time you had a party I bet you had your guests put their drinks on a boring old table. Wouldn't you rather have a gorgeous animated infinity table?
Use it to see into alternative dimensions!
Impress your friends from other worlds!
Or you could just put some drinks on it too I guess.
We have a huge lineup of infinity based tables and wall-art coming soon that will make your crash pad the place to be.
Subscribe for updates!